Día De Los Muertos: Saturday, November 2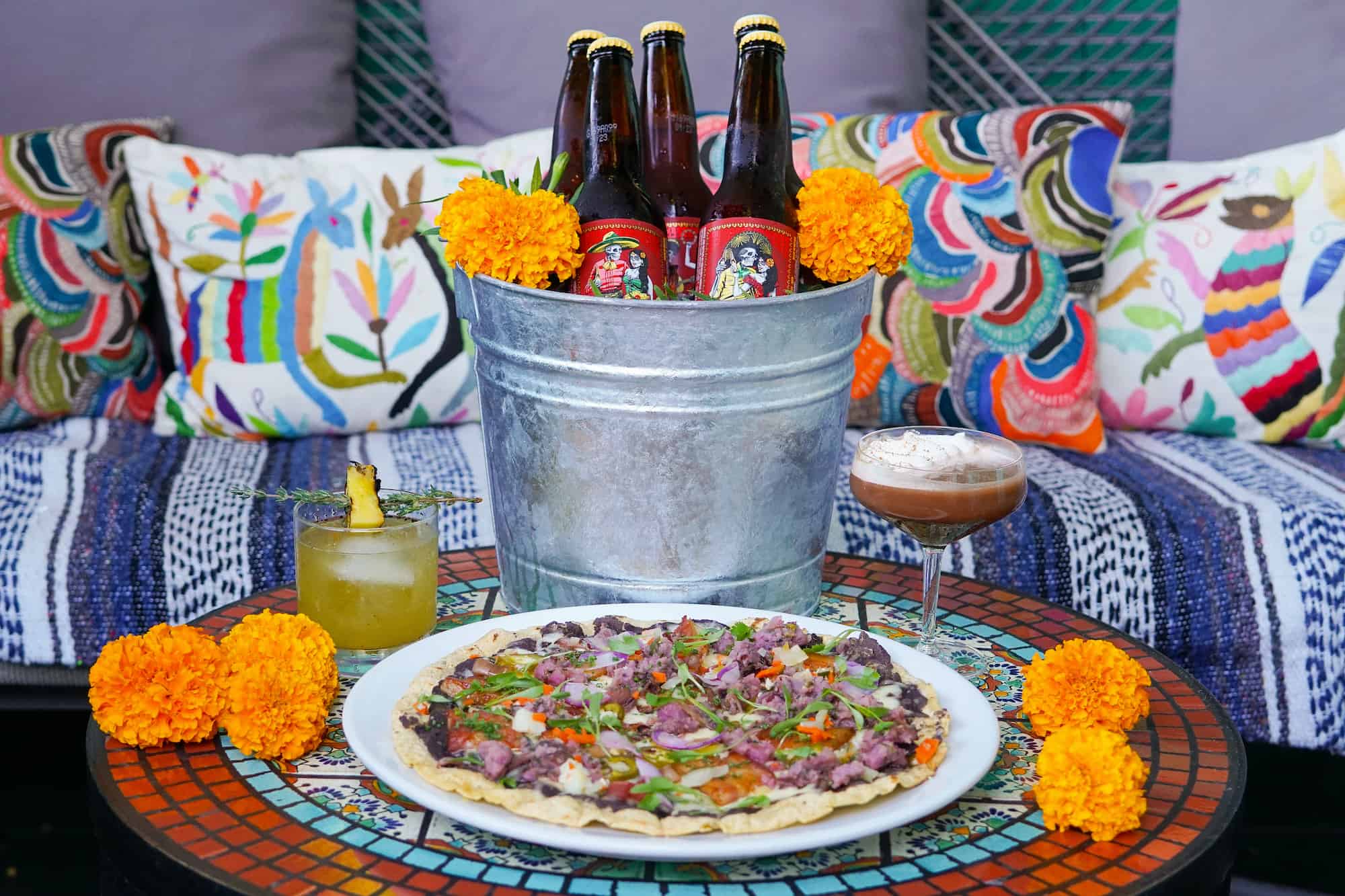 Join us at our first Day of the Dead celebration. Our restaurant will be beautifully decorated to honor and remember the friends and family who passed away this year. Our friend Gardenia from Loly y Tula is creating a beautiful altar for us. We'll have a face painter for kids (and kids at heart) from 4-7 p.m.
Enjoy traditional holiday dishes like Chille Relleno with crab and black mole, Flan with candied walnuts, along with colorful Tlayudas with potatoes, refried black beans, escabeche and crispy bacon. We'll have buckets of beer served with assorted housemade salts (tamarind with charred herbs, pineapple chili, citrus mango), and cocktail specials like Mexican Chocolate Martinis with mezcal and a spicy, tropical tequila-number called the "Charred Island."
We accept walk-in's, but BOOK A TABLE to ensure a spot for that evening.
HECHO CON AMOR DINNER SERIES
It says "Hecho Con Amor" in big letters outside, because everything that goes on within our walls is a labor of love.  This series gives chefs, artisans and cookbook authors a home to showcase their cuisine amongst friends, family and curious food lovers.
Past guests have included our very own Executive Chef Saw Naing cooking a Burmese-Indian feast with his mom, a Cal-Italian dinner with Michael Fiorelli, a Mediterranean-inspired meal by Cookbook Market's Grace-Bush Vineberg, a nostalgic pop-up by Karen Palmer's Pain Pizza, an Ayurvedic feast with Surya Spa's Martha Soffer, an Oyster Party with Morro Bay Oyster Company and more.
Hecho Con Amor Dinner & Masa Class with Masienda: Monday, November 18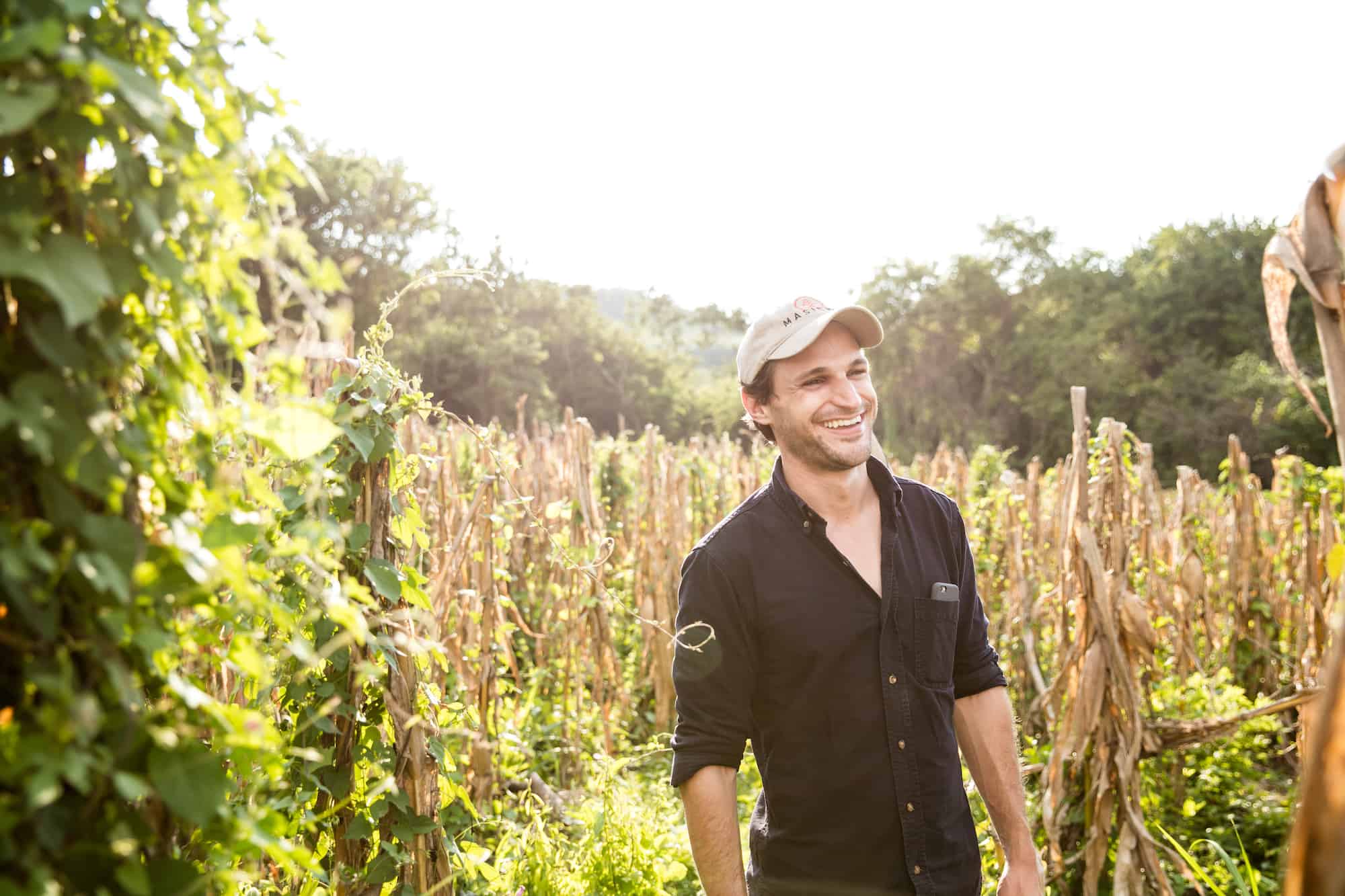 Masienda Founder Jorge Gaviria and his team have been instrumental in supporting small, Mexican farmers and bringing organic, non-GMO, heirloom corn to chefs and top restaurants around the world. We used their masa when we first opened, but over a year ago, Executive Chef Saw Naing took it a step further by making our own in house (using their incredible corn, of course).
Jorge and Masienda's Head of Operations Danielle Dahlin are leading a FREE CLASS from 5:30-6:45 p.m. "The Life Cycle of a Table Tortilla" explores each step of the tortilla-making process from cooking and nixtamalizing corn to grinding it into fresh masa. You can even attend just the class, if you like!
Chef Saw is cooking up a 4-Course, Family-Style Dinner at 7:00 p.m., that showcases 4 different varieties and colors of Masienda's corn. Highlights include a Blue Corn Quesadilla, a Mulita and one of Jorge's favorite dishes – Tandoori Chicken inspired by Saw's Indian heritage. Dinner tickets go on sale soon, are $65/person plus tax and gratuity, and include admission to the class. Beverage pairings and specialty cocktails are also available that night. Click on the blocks that say "Masienda Dinner" when buying tickets through Resy.
Check back here for details on upcoming events, or you can join our e-mail list to be notified as soon as tickets go on sale!